Overview
The next figure provides an overview of features of the entry screens.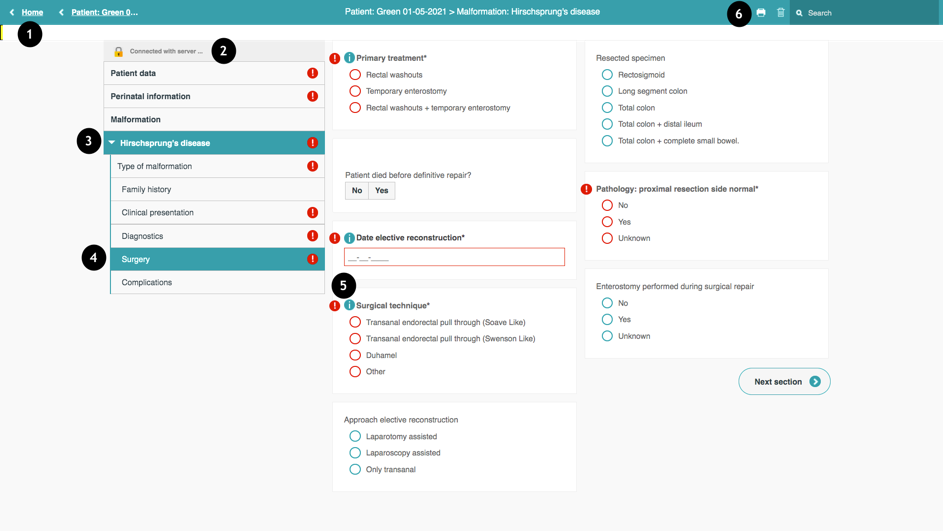 Home; by clicking this button, you will be directed back to the home page. There, you will find the main menu of the registry at hand and an overview of patients.
Update; adjustments will be saved automatically and real-time
Malformation record: this record under the dataset 'Malformation' appears when you click on it
Surgery: this is part of the malformation record, the green bar signals that this chapter is opened. The questions you see on the rest of the page are part of the chapter 'Surgery'.
Information icon: By clicking on the green 'I' icon, an information text with additional elaboration opens, that can help you answer the question correctly.
On the top right of the screen, you see a print icon to print the current page. Next to this, there is a trash icon, enabling the deleting of a patient or underlying record. All the way on the right, it is possible to search for a patient by means of the search function.